our parties are what myths are made of
The Balkan is a great location to host an event and we promise a fun & lively atmosphere for your guests. Start the night off right with a hand-made craft cocktail in the lounge (our fruit-infused mojitos are the best) while you watch the downtown crowds, then move into the main restaurant for a mouthwatering dinner. Our menu has something delicious for everyone; try one of our Greek-inspired dishes made with fresh & healthy Mediterranean ingredients or enjoy a classic Alberta steak, lemon marinated chicken or fresh baked salmon.
Balkan Wedding Information
full buyout

Capacity:
Seated w/cocktail space:
104 guests
Features:
Guests seated together on two adjacent levels.
Private bar area with cocktail tables for reception.
Wireless microphone, iPod connection.
lower level

Capacity:
20-52 (*not private)
Set up:
One large family style table with 20-30 seats.
4 tables with 6 seats each
Guests are seated upon arrival (*no cocktail space).
upper level

Capacity:
Seated w/cocktail space
40 guests
Seated w/out cocktail space
52 guests
Features:
Portable wine + beer bar
Sound panels (provide a quieter dining atmosphere) .
Gallery: Space, food & mood
eat. drink. opa!
Click menu option to explore
gf - gluten free | df – dairy free | veg - vegetarian | v - vegan | n - contains nuts
Group wine Advantages of pre-selection
We recommend pre-selecting wines for your event which allows the host to enjoy the start of the evening while providing an elevated service experience. Our Wine Director has carefully chosen a select list of versatile wines that appeal to an array of tastes and pair perfectly with our group menus. When you preselect wine, we stock these for your event and your dedicated service team will automatically offer these wines to your guests upon arrival and throughout the dinner service. It is not necessary to preorder a certain number of bottles, you are simply charged by the bottle based on what your party consumes.
Looking for something else? If you would like to choose wine from a more extensive selection, please ask your Group Sales Manager and we will connect with our Wine Director to find the perfect wine for your event. To ensure availability & meet order deadlines, wine selections must be confirmed with your Sales Manager no later than 3 weeks before your event. Please note, restaurants carry a limited quantity of each wine on our menu. Without pre-ordering, we cannot guarantee we will have adequate quantity of certain wines in house.
Sommelier selections
//Prosecco
$62 Canella Prosecco, Italy DOCG
$75 Summerhill Cipes Sparkling, Okanagan, B.C

//White wine
$50 Five Peaks White Blend, Okanagan, B.C.
$52 Mission Hill Estate Pinot Gris, VQA Okanagan, B.C.
$65 Tinhorn Creek Chardonnay, VQA Okanagan, B.C.
$60 Cave Spring Riesling, VQA Niagara Peninsula, Ontario
$86 Kettle Valley Pinot Gris, Naramata Bench, Okanagan, B.C.
$98 Schug Chardonnay, Carneros, California
$60 Main Divide Sauvignon Blanc, Waipara, New Zealand
//Red wine
$57 Mission Hill Estate Series Cabernet Merlot, Okanagan, B.C.
$49 Carmen Gran Reserva Carmenere, Apalta, Chile
$62 Joel Gott Cabernet Sauvignon, California
$65 Bogle Old Vine Zinfandel, California
$70 Cave Spring Pinot Noir, VQA Niagara Peninsula, Ontario
$70 Lake Breeze Meritage, VQA, Okanagan
$84 Truchard Cabernet Sauvignon, Napa Carneros, California
$81 Moon Curser Syrah, VQA, Okanagan, B.C.
$98 Schug Pinot Noir, Carneros, California
$100 Decoy Cabernet Sauvignon, Sonoma County, California
Distillery Welcome Cocktails
Featuring hand-crafted Banff spirits Served to guests upon arrival


The Alpine Martinez $16
A straight spirit cocktail served on the rocks
Featuring Gin infused with Canadian spruce tips
Park Alpine Dry Gin

Luxardo Sangue Morrlaco Cherry

Dash Park Orange Bitters





The Sawback $16
Sweet with a lingering mild spice.
Inspired by Banff National Parks forest
rejuvenation philosophy of prescribed burn
Park Chili Vodka

Triple Sec

Pineapple Juice

Lime

Agave Syrup

We understand
Our Chef has designed our group menus to include vegan, vegetarian, gluten free, dairy free, nut free and shellfish free options. Dietary indicators are conveniently noted next to each menu item so guests can order with ease. Please note, we are not able to significantly change or substitute items and dishes are plated as described.

If a member of your group has more extensive dietary requirements, our Chef can create a fully custom menu to ensure each guest enjoys a delicious meal. Adequate notice (3 weeks minimum) is required and a fee of $30/person (in addition to the menu price) applies for custom menu curation
Equipment provided
Free of charge for Private functions:
- Microphone
- A speaker system into which you may plug a smartphone (note: playlist must be downloaded & must be compatible with AUX output cord).

If we do not have the AV equipment you require, rentals can be arranged through Freeman AV Banff. Please note, certain restrictions on AV, sound and microphone use apply to different rooms and types of bookings. Please confirm what is permitted with your Sales Manager.
Minimum food & beverage rates
RATES:
Main dining room groups of 15 – 40:
*No minimum food & beverage requirement
* Large parties are required to dine from a group menu.
Upper or Lower Level Semi-Private (groups of 40 – 52:
*$4,000.00 - $5,000.00 minimum food & beverage requirement (plus 20% gratuity and 5% GST)

Fully private buyout for groups of 53 - 104:
* $8,000.00 - $12,000.00 minimum food & beverage requirement (plus 20% gratuity and 5% GST)
* Rates vary by season and day of the week.
* Please contact a Sales Manager for exact pricing.
What is the difference between an upper or lower level semi-private booking and a main dining room booking?
A semi-private booking is when a specific floor of the restaurant is reserved for your groups' exclusive use. Your guests will have private use of the area for the duration of the service and no other guests will have access to the space. Other areas of the restaurant remain open to the public. A semi-private booking of the upper or lower level is always subject to a minimum F&B spend which varies depending on the date and day of the week. A main dining room booking is when tables in the restaurant are reserved for your group dinner but other guests are seated around and beside your group. Please note, main dining room groups are seated at dinner tables upon arrival (there is no space for standing cocktails).
What is a minimum spend?
A minimum spend is the amount that you are required to spend on food and beverage before 5% tax and 20% gratuity are applied. Items such as food, wine, and drinks count towards a minimum spend. If the minimum spend requirement is not met, the difference will appear as a room fee on the final bill.
Elevator - no
Wheelchair compliant bathrooms - no
Wheelchair ramp - no
DECOR POLICY (all groups)
Our staff are focused on preparing the space for an impeccable meal service and are therefore unable to set up decor . All decor needs (assembling centerpieces, unpacking decor, putting out place cards according to a seating plan, etc.) must be left in the hands of your Wedding Coordinator or friends & family. Special Event Rentals Banff is a local company that aids with set up should more extensive assistance be required. We have very limited storage available at the venues, therefore we are not able to store decor at the restaurant in advance of the access time indicated by your Sales Manager.
ACCESS TIME
Main Dining Room Groups: access to the table 15 minutes prior to your reservation time. Event finish time 11:00 pm.
Private Buy Outs: The Balkan is open daily for lunch therefore earliest access to the venue is 4:00 pm, event start time 5:00 pm or later. Last call 1:00 am. event finish time 1:30 am.
POLICIES:
To complete a group booking, we require a booking form to be filled out and sent back with a valid credit card.

For events with a minimum spend, a 50% deposit is required at the time of booking. Deposits are refundable up to 60 days prior to the event date.

In the event you do not achieve the minimum, a rental fee in the amount required to achieve the minimum spend will be applied to the host bill.

Both the host bill and individual guest bills count towards a minimum spend. In the case of separate bills, if the minimum spend is not achieved, the host is responsible for paying a rental fee in the amount required to achieve the minimum spend.

The Balkan requires a final guest count one week prior to the event date. After this time you will be charged the price of the menu for any 'no shows'.

Groups not subject to a minimum spend may cancel w.out penalty up to 7 days prior to the event date. After this time, you will be charged the price of the menu for the reserved number of guests.

30-minute grace period for group reservations. After 45-minutes, group is deemed a no-show.

Wines must be finalized three weeks prior to event date. The Balkan does not allow guests to bring their own wine (no corkage).

The credit card provided on the booking form will be charged for your event unless otherwise specified (in which case a different card is required).

In the case of separate bills, the credit card provided will be charged the price of the menu for any 'no shows' or any charges not paid in full.

All events must be paid in full the day of the event, we do not invoice.

A 20% gratuity + 5% gst will be added to the final bill. Rental fees are also subject to 20% gratuity + 5% gst
Let's plan your wedding
At the Balkan Restaurant
Balkan Weddings Direct line
Meet the Banff Hospitality Collective Sales Team
We are your single point of contact representing 6 spectacular downtown Banff event venues.
Let us assist you in the planning of your corporate group, wedding celebration or social occasion.
"Let us take care of the planning,
So you can make memories over great food."
Jessica Pacheco
Director of Sales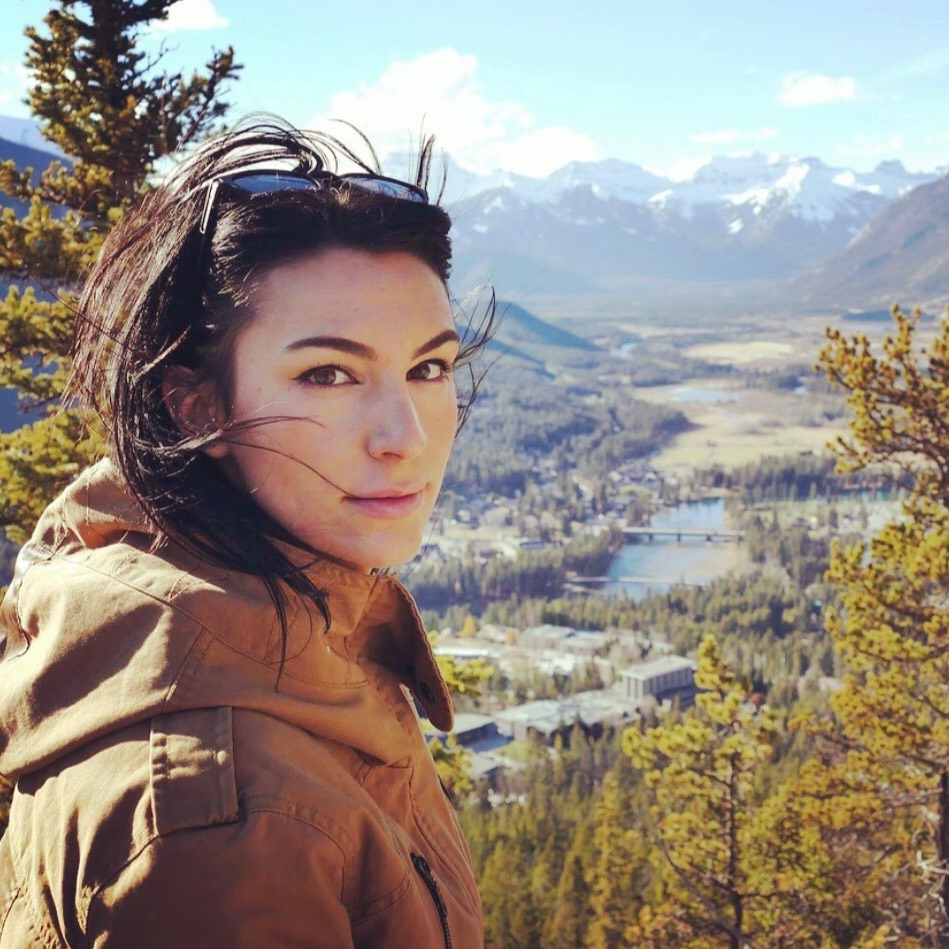 "WE KEEP THE EVENT PROCESS SIMPLE - SO YOU ENJOY YOUR SPECIAL DAY."
Stephanie Wilson
Group Sales Manager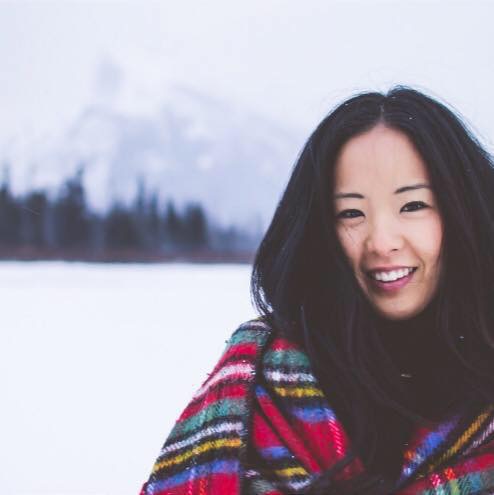 "We ensure your event EVOKES the same awe as Banff's mountains"
Harumi Yokura
Group sales manager
"Your vision matters to us. We can make it happen"
Hayley Turner
Jr. Group sales manager
Mountain view private rooms, distillery events, bowling alley beer hall, carefully curated menus